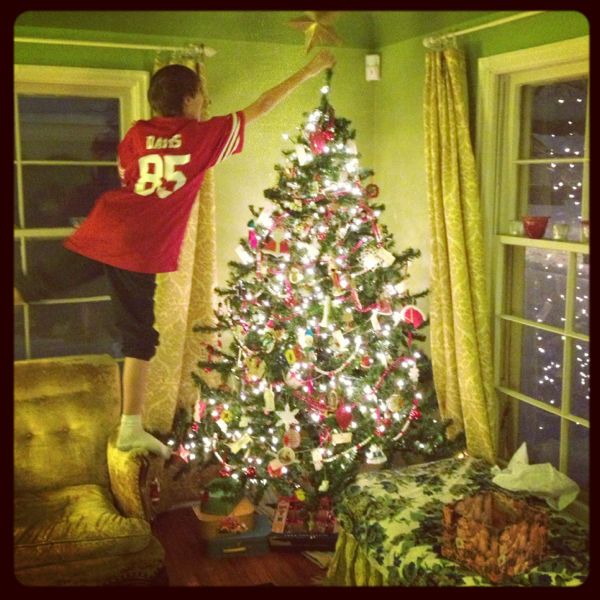 Well, I was going to take this space tonight to tell you how it only took us a week to finish decorating our Christmas tree. (record time.)
Or how R-boy hung the star on the tippy top this year. (a first!)
Or how it's beginning to look a lot like Christmas around here. (13″ snowstorm yesterday.)
Or how gorgeous it is outside. (winter wonderland.)
And I was going to use a picture other than the low-res Instagrammed version above.
But I'm three hours behind this evening after a 12-item grocery-store run and a 45-second drop-off at FedEx before dinner turned into a
One Hundred and Eighty Minute Road Trip at a Top Speed of Six Miles Per Hour
thanks to the aforementioned snowstorm.
And, frankly, my head is pounding.
So I'll leave you with this little holiday nugget to chew on tonight.
I've said it before, I'll say it again:

And not a whole lot more.
Let's stay sane, friends, shall we?
xo