Sometimes when something is so
torn up,
ragged, rutted,
and – most of all –
pockmarked
from the scars and roots of former days
that it is seriously tripping you up,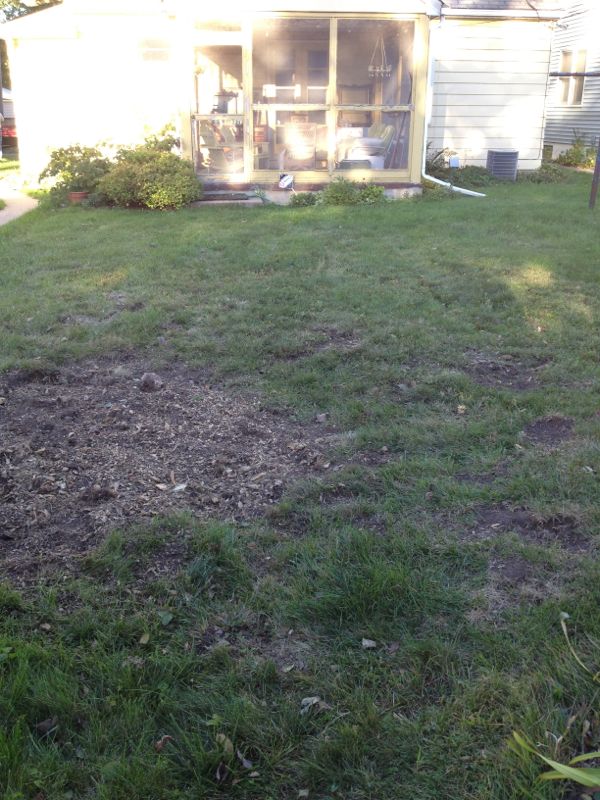 the best thing to do is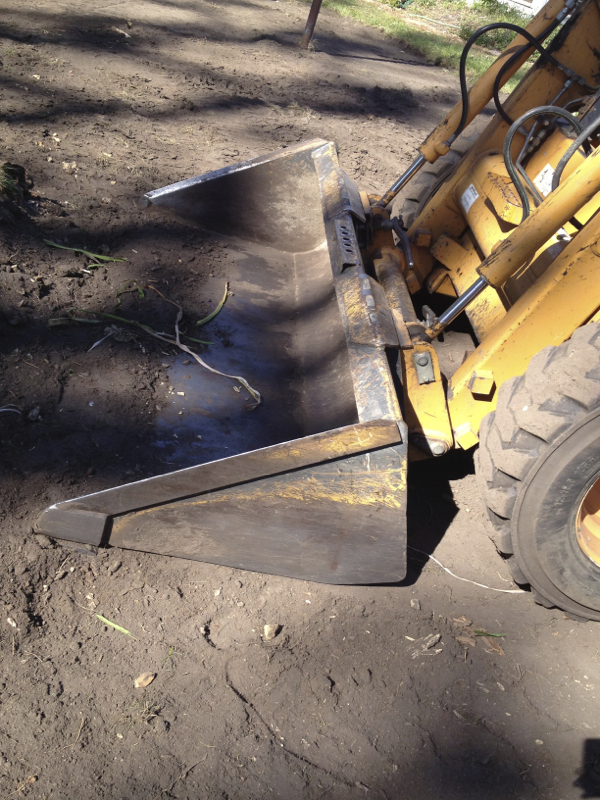 rip it all out
dig it all up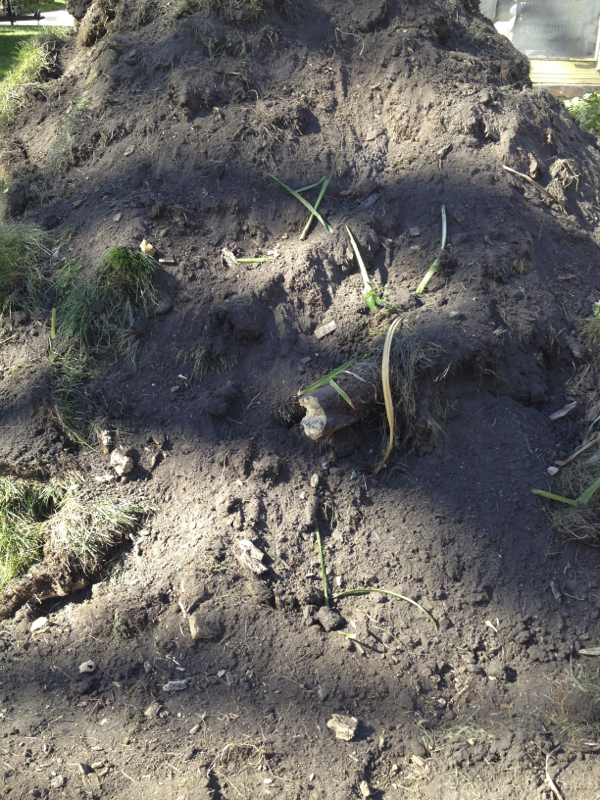 unearth the roots
haul it all away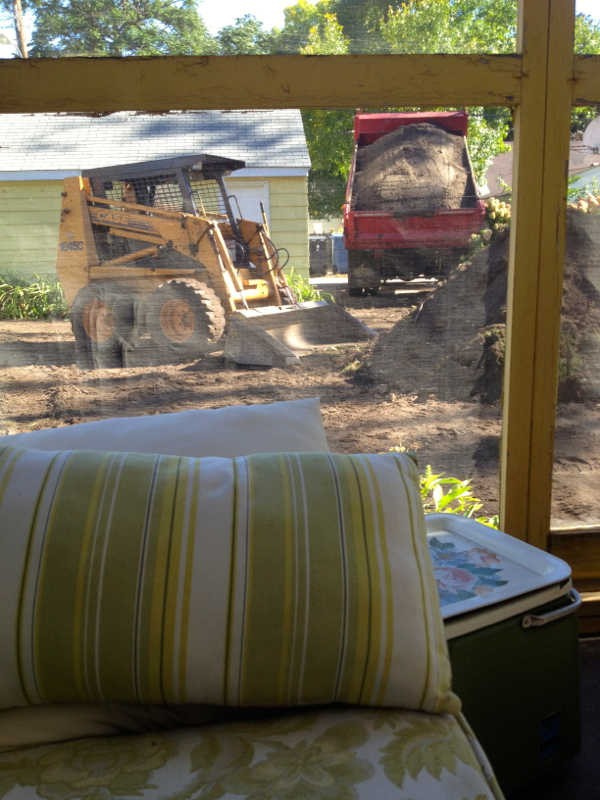 and start over fresh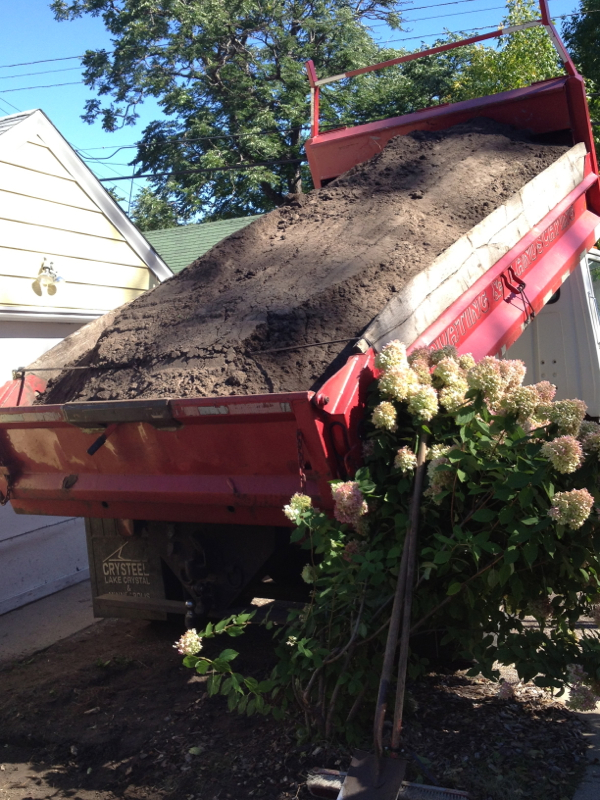 with a crap-ton of new dirt.
Which is exactly what we just did.
__
Hey there, friends. It's official. Operation R-Open House has begun.
Here's the deal.
We live in a state where graduation open houses are basically mandatory. I think you actually have to show Proof of Open House along with your high school transcripts before you are allowed to move into a college dorm.
That's all fine and dandy, except that we also live in an (amazing but) itsy-bitsy house that is not really equipped to hold however many dozens of our favorite folks may choose to come celebrate R-girl's high school finale next spring.
Still, R-girl has her heart set on having her party here.
At her beloved R-house.
So… Next June-ish, a three-sided party tent will be going up in R-backyard. However.
That yard has been so deeply rutted – from a formerly massive tree (gone long before we moved in) – that we could not have set a table out there without it teetering like an unhinged seesaw. In fact, that ghost-tree's enormous stump and rotting roots have made it hazardous to walk at any pace faster than a slow stroll, lest you twist an ankle or fall into a ravine.
And don't even get me started on what it used to require for us to level out the trampoline.
All of which is why, for the past two days, our entire backyard has been torn up, removed, regraded, and re-sodded.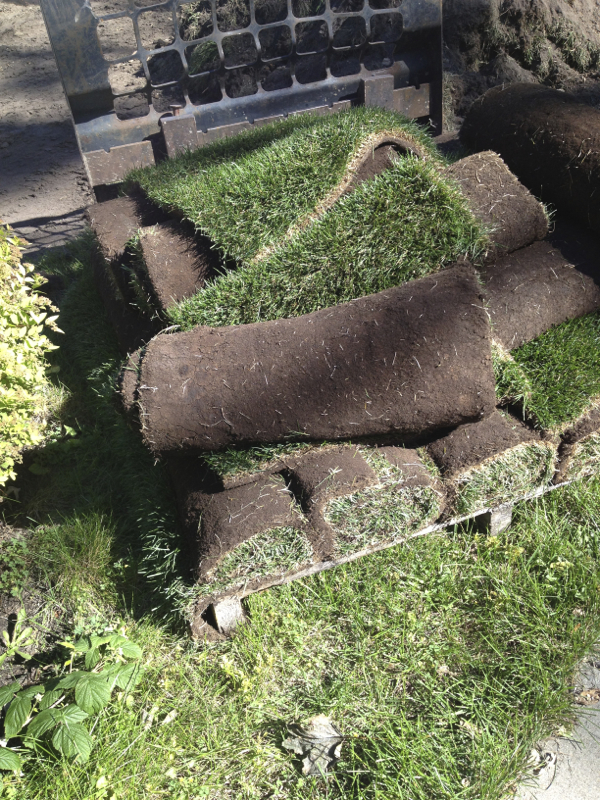 And now?
It's beautiful. Lovely. Smooth.
And oh-so (expensively) green.
And here is where it would be awesome if I could show you a pic of the beautifulness, except I didn't get one because my day today was crazy-nuts and then it started pouring rain – after weeks of dry weather – and it is still raining right this very minute, which is seriously – come on, seriously! – perfect timing. Right?
__
Because
when you've just
torn up the old
and planted something entirely new,
it can help a little if you feel
a certain level of surety
about your ability
to keep this new thing alive.
And it's even better if you have the sense
that a higher power
might be willing to rain down a few blessings
on your behalf.
__
Here's to starting fresh, friends. And to buckets of rain.
I'll post a pic soon.
xo