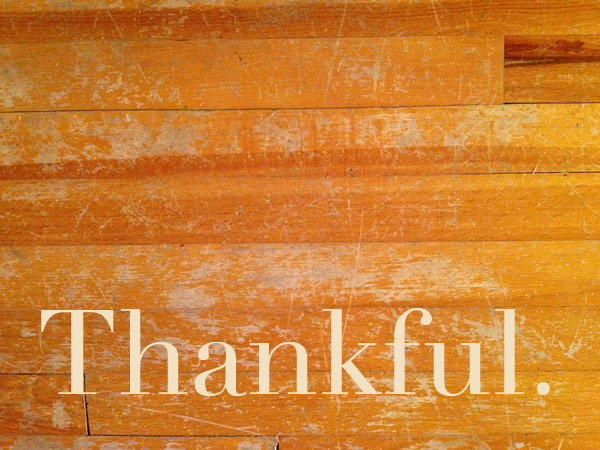 for the dinged up floor in our living room
because it means we have a living room
and a floor
and a roof to match
and shoes that scrape against the wood
and feet to wear them
and legs to carry them
and lives that take us
in and out
and back and forth
and all across that floor
with laughs
and love
and friends
and family
who join us there
often
as our lives
are lived out
together.
Which is the best way
to live it.
Don't you think?
Happy Thanksgiving, friends. And you can keep your shoes on.
xo