I'm just saying. Now it's officially me.
And Cub Foods.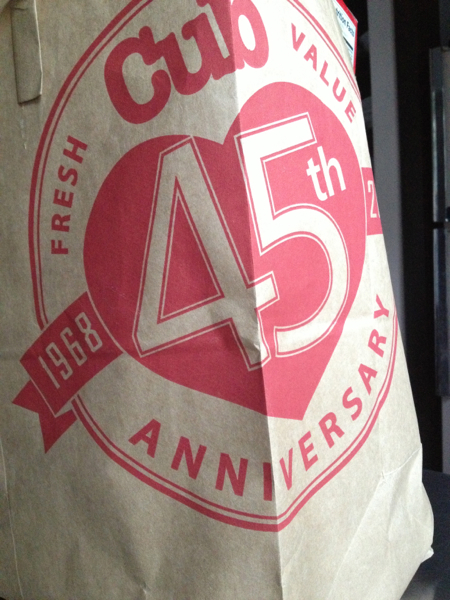 Oh, also!
Saturday night someone who I only know through the virtual world sent me this message:
"Julie, I think I just saw you and your daughter crossing the street in the West End. Was that you???"
Uh, yep. That was me.
But… that was not my daughter.
That was my best friend.
Who is 30-something.
__
Here's to keepin' it ageless, folks!
xo