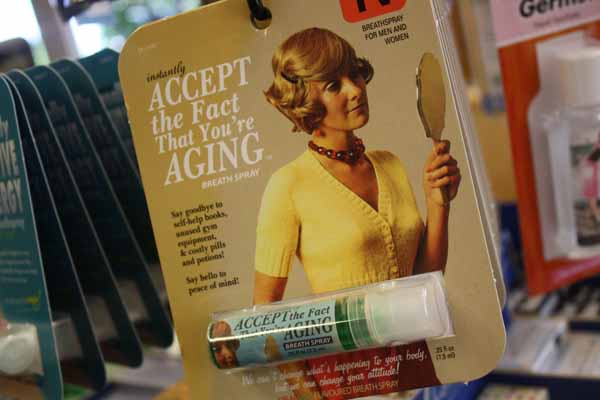 Perhaps I should have bought this breath spray when I saw it in Portland.
Maybe it actually works?
On days like today – a day sandwiched between yet another high school reunion (last night) and yet another birthday (tomorrow) – it would
*seriously*
be helpful.
I mean, the fact is.
I'm not any older than 28.
Right?
Which makes sense because I read somewhere that most adults feel approximately 15 years younger than they are.
Which would be about
exactly right.
Which is also
completely
impossible.
Because wasn't I just here?
Smiling with my senior class?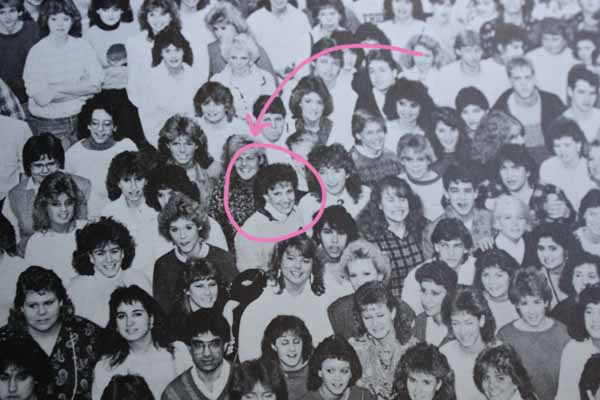 Yes.
Yes I was.
So how old am I, really?
And how do I make my brain catch up?
Or my body slow down?
And does it all really matter anyway?
Sheesh.
That's enough philosophy for tonight.
I think it's time to go apply some wrinkle cream and smile at my aging self in the mirror – and think of all the hard-won nuggets and gems that can be found in absolutely no other way than through the living of life and the passing of years – before falling exhausted into bed.
Here's to aging gracefully, people.
Whatever the heck that means.
by julie rybarczyk