Okay! So! How to offer some sort of explanation as to why I haven't blogged a single word since Thanksgiving..? Well let's not bore you. A lot's been going on!
But I can fill you in on a few of our furniture-slash-family developments.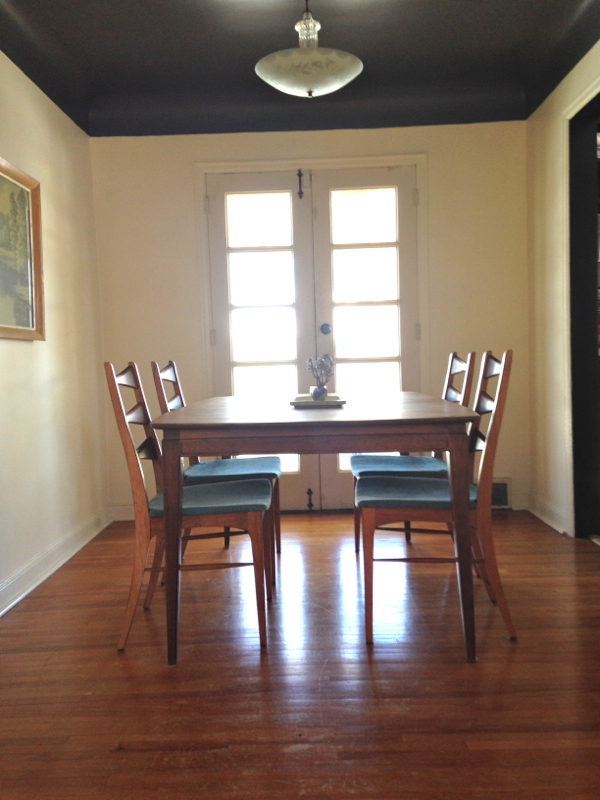 Anyone remember this pic that I posted in November, of a dining room that was inspiring me (via @sharkgravy)? It has the exact same chairs I scored on Craigslist: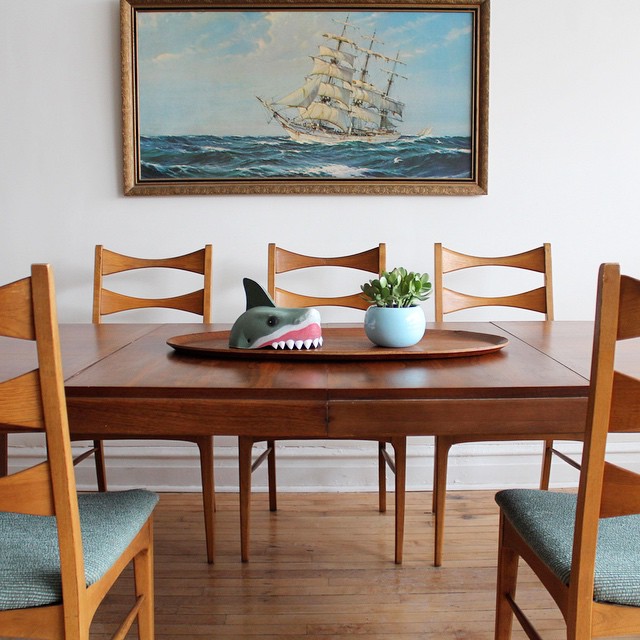 Well, shortly after posting this, I bought a great mid-century table from a sweet young Craigslist couple (for a steal), recovered the chairs, hung a thrift shop find on the wall (this photo doesn't do it justice), and—voila…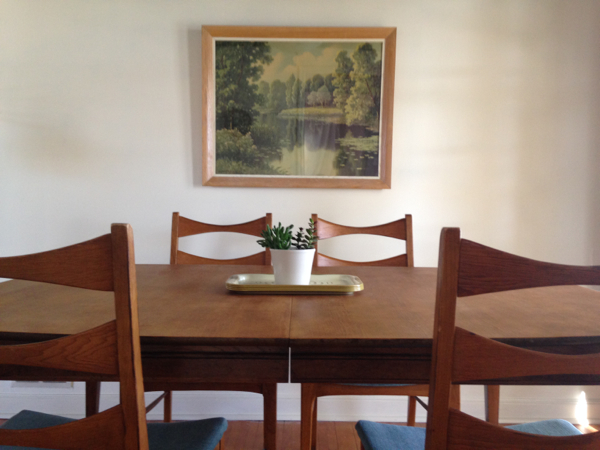 …recreated the look I was after.
That's the good news.
The even better news is that having a dining room table is awesome! A fact I had forgotten!
For the past four years, R-fam has been sharing meals around the little table in our kitchen because we had repurposed our dining room into a "den." This arrangement gave us a cozy TV-viewing area on our main level that we wouldn't have had otherwise. And, other than the occasional complaint from R-kids about wanting a better place to do homework, the situation was working great.
But you guys! Now that we have a dining room table again, I remembered why they exist.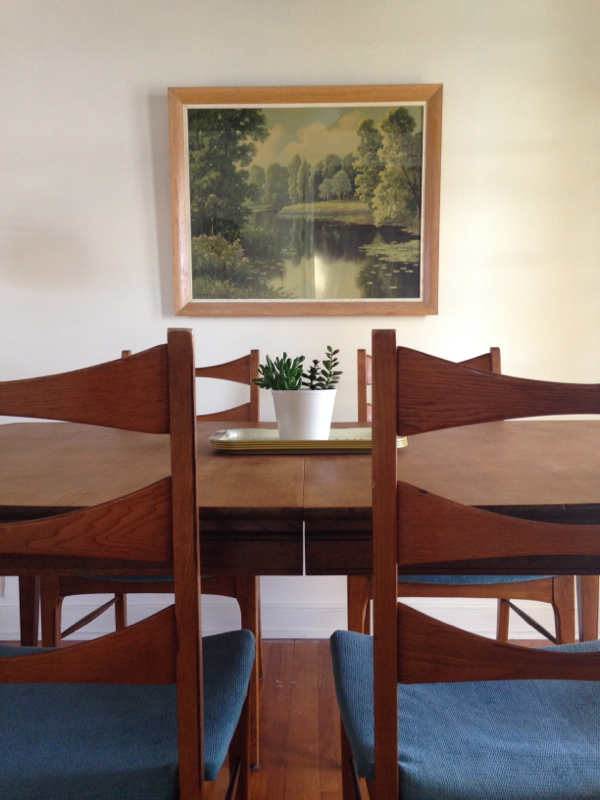 We suddenly have space for:
– big, bustling meals, with friends and family joining us
– quiet work sessions, with all three of us huddled around our laptops
– a rousing round of game night, without needing to kneel around a coffee table
– and more great stuff like that!
In other words, not only is the new look of R-house starting to come together.
So is a lot more of R-fam.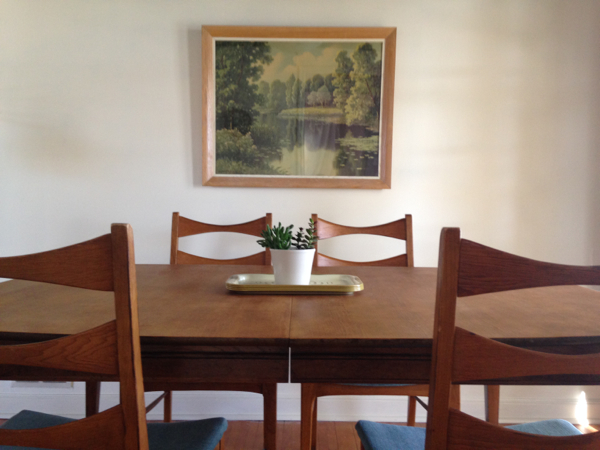 Here's to more of the best kinds of together, friends!
xo