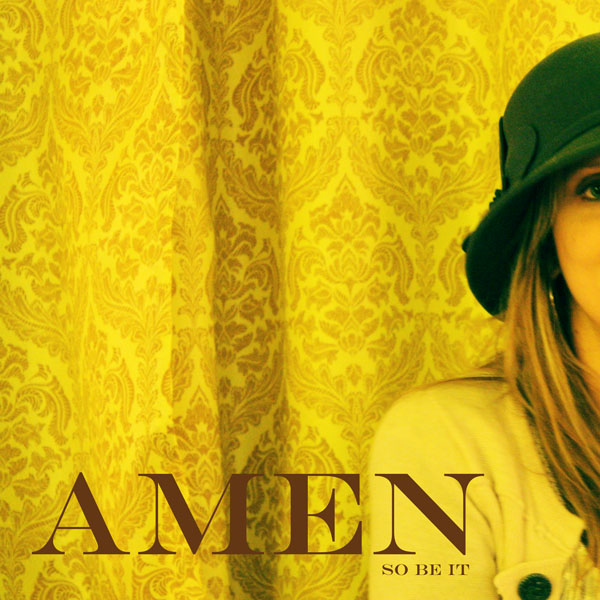 R-boy gave me an iTunes gift card for Christmas and I've been spending it carefully. Funny how I can invest half an hour into choosing just one song when $1.29 at the grocery store doesn't slow me down at all.
Anyway, I've still been living in a bit of a music drought, starving for songs that speak to me safely—because music does speak to me. Not a lyric goes by unabsorbed. It must come with being a word girl. I am drawn to vowels and consonants strung thoughtfully from end to end. Wrap them in a melody and I can hardly escape.
So, although I do sometimes choose my music just for the beat, or the harmonies, this week I was looking for a trail of songs that speak to where I am, right now. Who I am. Where I've been. And who's been with me. Songs I would write if I could write songs. Songs about hurt, and help, and heaven, and healing, and hope. And about the friends who have walked me through it all.
I named this mix, Amen. And I don't say that word lightly.
Amen doesn't mean I like what's happened this past year, or that I like everything that's happening right now. But I guess we all know… we don't have to like it to live it. To choose it. To feel it. To know this too shall pass. To maybe, just maybe, let it shape us.
Or, at least, to let it be. Amen.
Click the arrow above to listen for free. Here's what you'll hear, and why:
angel doves | mindy smith
the first line of this song punches me in the gut, the rest gives me hope
you do the same for me | dave barnes
this is a song for my friends, because they've done the same for me
breathe | ryan star
sometimes it's the most important thing I do all day
mockingbird | allison moorer
in my dreams, this is how rising above looks
soldier | ingrid michaelson
the most chilling and, I do hope, most true line of this song: but it can be won
stars | everly
I do know who I am, and whose voice I'm listening for
songbird | jillian edwards
yes, yes, yes—I want to be
brighter days | leeland
are coming…
closer to love | mat kearney
another opening that makes my knees buckle, followed by glimpses of hope
amen | dave barnes
if you listen to nothing else, listen to this
auld lang syne
because friends matter, and kindness matters, for old times' sake and for today
by julie rybarczyk
__
photo by charming elephant