Because sometimes a picture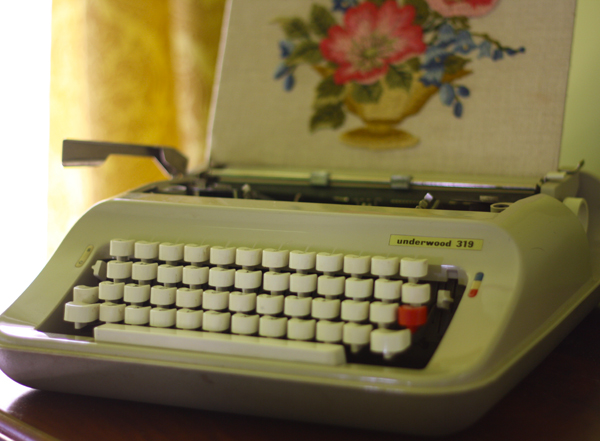 really is worth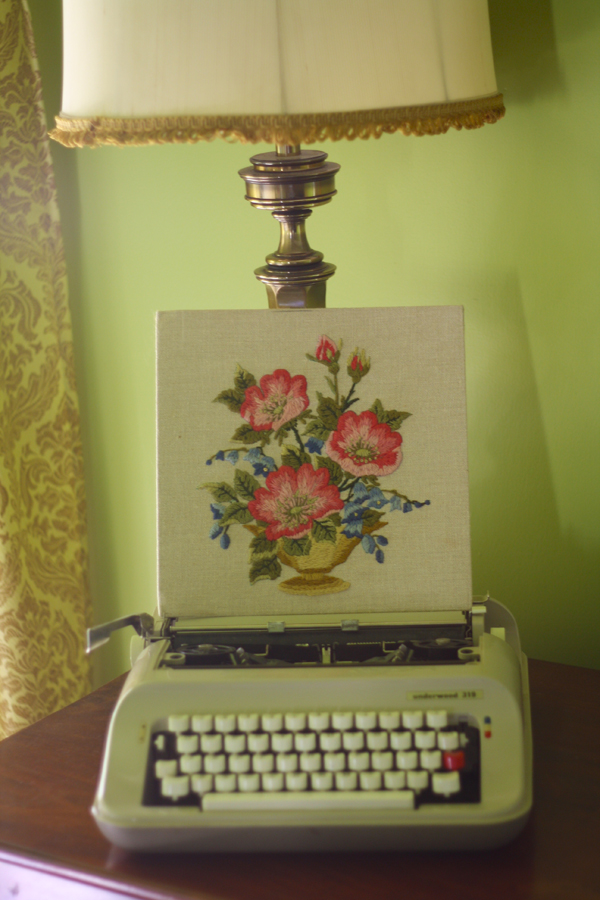 a thousand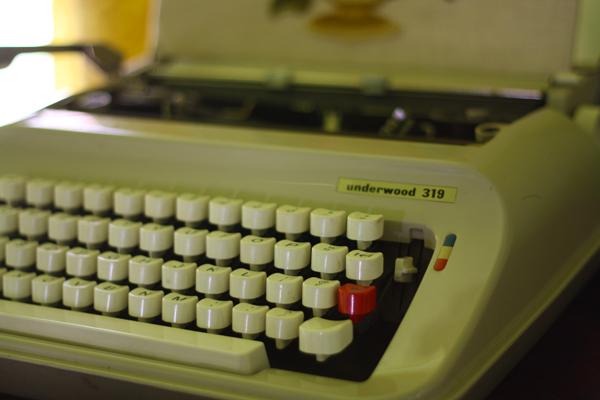 words.
Or keystrokes.
And because why not combine two of my faves: vintage typewriters and vintage needlework.
And because the typewriter was only $3.75 and the needlework has been floating around R-house looking for a place to land.
I say yes.
__
I hope your week has been going well, friends. Mine has been exhausting and the rhino has been heavy. And, for reasons that I think are pretty valid but that still feel like excuses (i.e. never being home because I'm running children from one end of the earth to the other every night), I made it 11 days in my personal challenge instead of 14.
But I'm being nice to myself about it because I think that's what myself needs. And I'm going to do some more moving tonight, right now, before I fall into bed. Because not finishing strong doesn't mean quitting forever.
Here's to grace! Here's to sleep!
xo