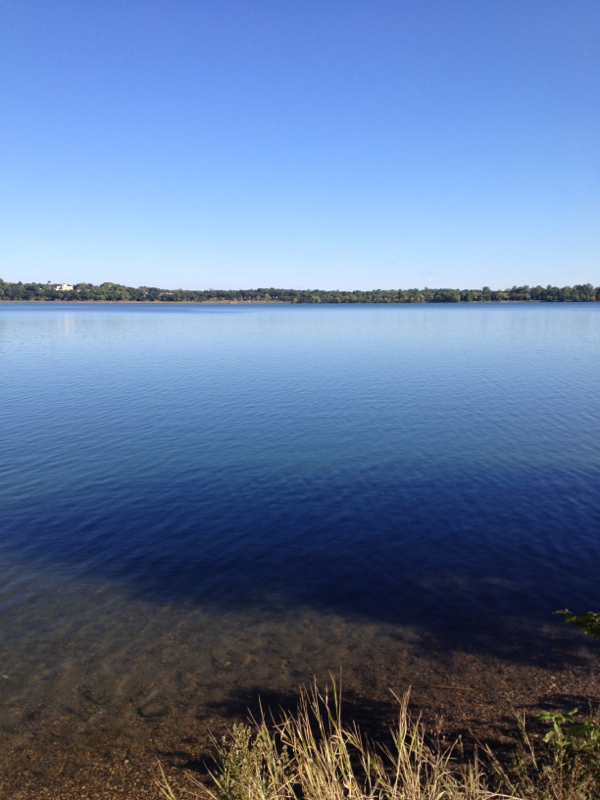 There is a certain lake in this land of 10,000 that my life has long revolved around.
From the moment I got my driver's license, and maybe even slightly before, it became one of my favorite and most common destinations. I have always loved to walk around it, talk around it, bike around it, drive around it, be around it. (And, in my previous life, rollerblade around it.)
I can vividly picture dozens of conversations and a lifetime of friends I have savored around that lake.
I go there with people I love, people I'm just meeting, people I want to know better, people I just want to be with.
I also go there when I want to be alone.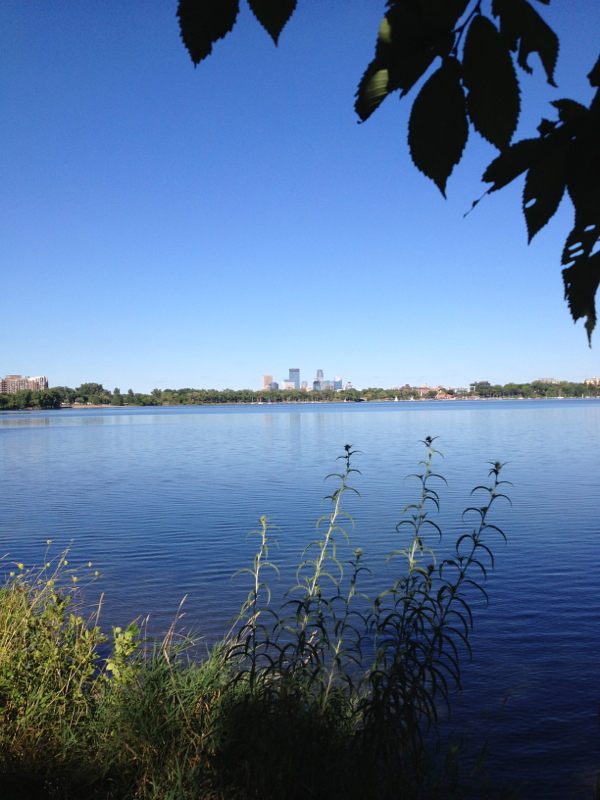 I know Lake Calhoun is not the kind of lake that many Minnesotans are drawn to, the kind that's all remote and tranquil and up north. This one is busy and bustling, just beneath the city skyline, with all sorts of awesome randomness on bikes, on leashes, and in orbit around its shoreline. But this one hits my sweet spot. It provides my favorite state of being, which I like to call: Alone Together.
Lake Calhoun is my New York City Central Park. It's where I go when my heart is bursting and I need a moment. It's where Harry would probably meet Sally. It calls to me on hot summer evenings and brilliant fall afternoons when I am craving beauty – my kind of beauty – which, yes, involves nature but also includes the creative hum of life.
It's where I go to be alone without being alone.
I went there yesterday, with just my journal and my boots and myself. I did some thinking. Wrote a little. Wondered a little. Wandered a little.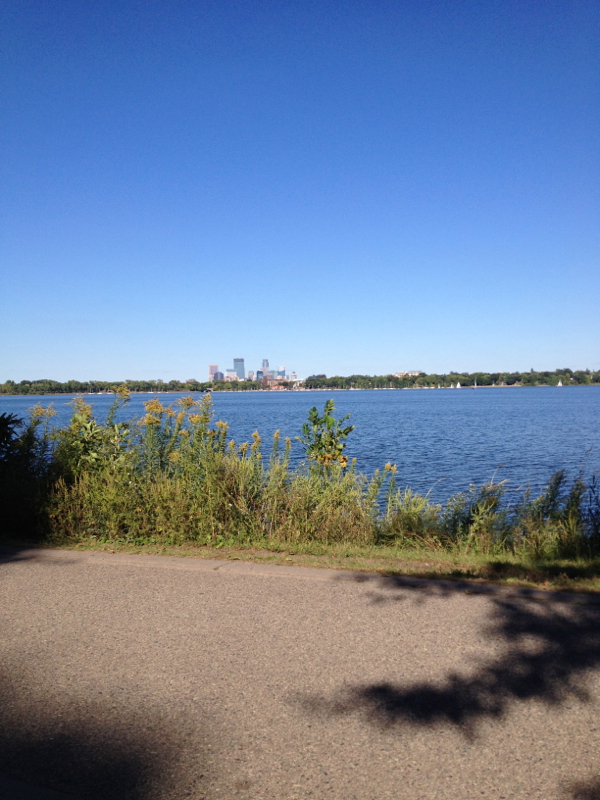 And as I walked, a beautiful thing happened.
People alone and in pairs would pass me by from one direction or the other – some gasping for air as they ran, some silently entranced in their headphones, some clucking to their puppies or their babies, some chatting. Every time a group of talkers would pass, my thoughts would be briefly interrupted by a tiny snippet of conversation – an audio Instagram of their personal moment.
Not enough for me to know much. Just enough for me to know this: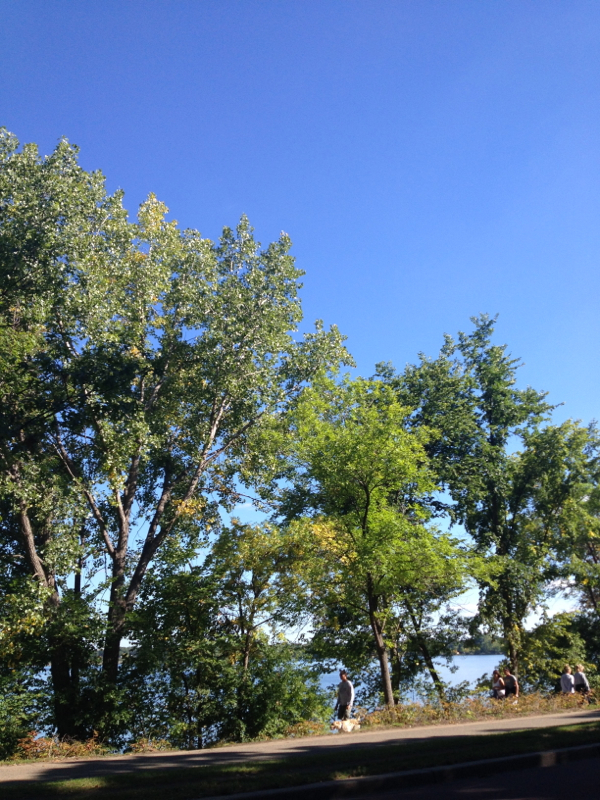 That's exactly why I'm drawn to this lake.
Because…we're all in this together, right? We're all in the middle of something. And we're all working it out – or enjoying it – on our own private circling of the lake.
A man jogging with another man:
"…yeah, there was some chemistry there…"
A pretty young blonde on a bench with a slightly older woman:
"…he was like, 'Wow. That was a hell of a way to start the morning…"
 A gray-haired woman to an older gentleman:
"…so it sounds like she may come visit us…"
 A middle-aged Asian woman with two men:
"…so we're being smart, and we're going to do that…"
A woman on a bike, yelling to a man on a bike, with two or three kids biking in between:
"…it sounds like that would be a fun thing to do!…"
Two college-aged female friends:
"…and I was like, there's no use…"
A long-haired older woman in a bright floral shirt to the man she was brushing shoulders with:
"…maybe, maybe not, but don't you think kinda?…"
And then there was this magical conversation that I stumbled upon, just as I was turning to leave: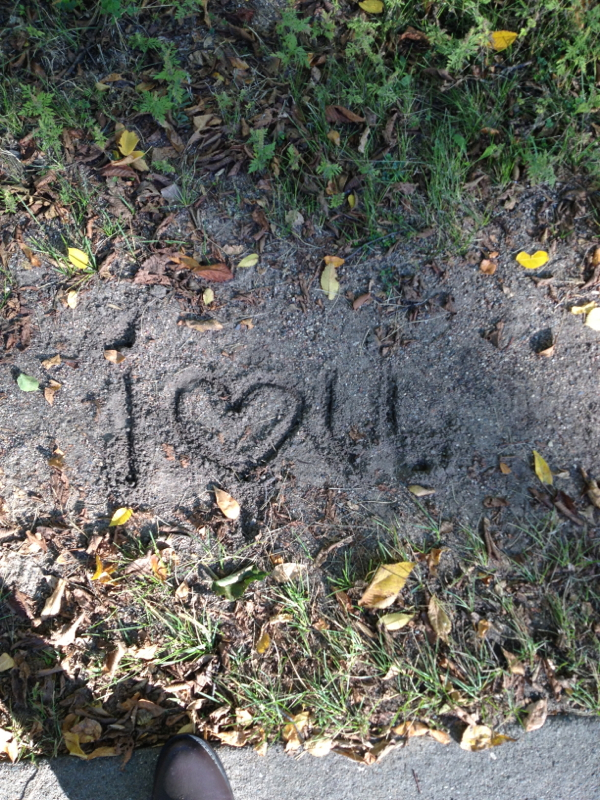 Here's to finding your lake, friends. Wherever that may be.
xo