This weekend I got to share all kinds of beverages with all kinds of friends.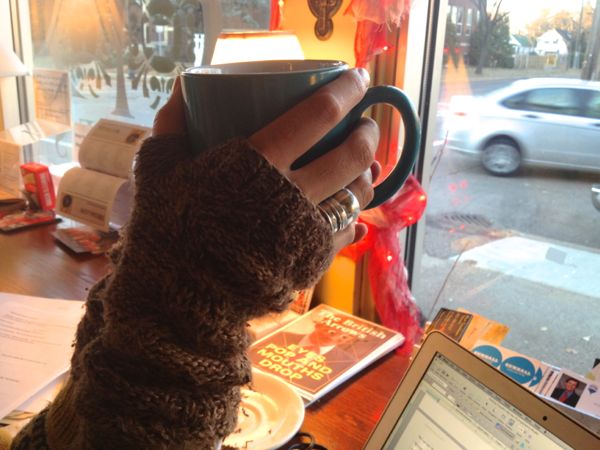 And, for every cup I raised, the fingerless gloves were on – as they will be from here on out. I'm freezing.
Thank goodness for the warmth of good people.
Yesterday I spent the entire afternoon with one of the really good people: R-girl. We left R-boy in his football happy place and headed out to the spot where we can most easily get creative and be productive: any warm and cozy coffee shop.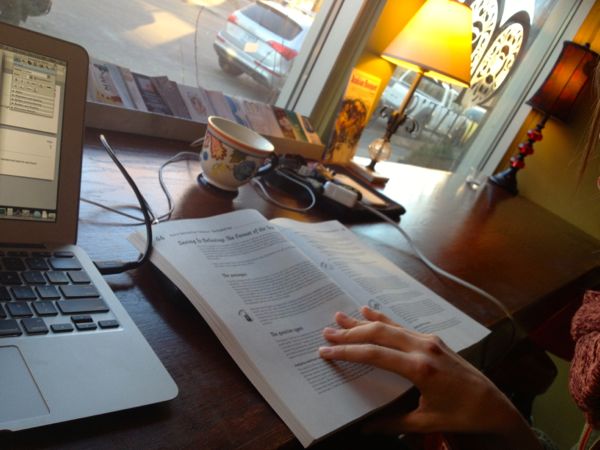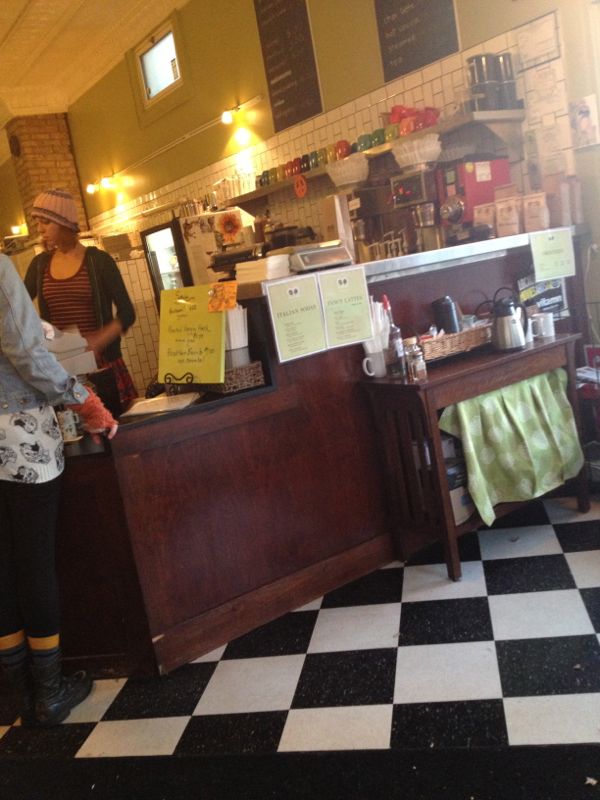 We ordered steaming mugs of our signature beverages, spread out across the table, and got to work. R-girl forced herself to do homework while I indulged in the kind of writing that doesn't usually happen around here. My own.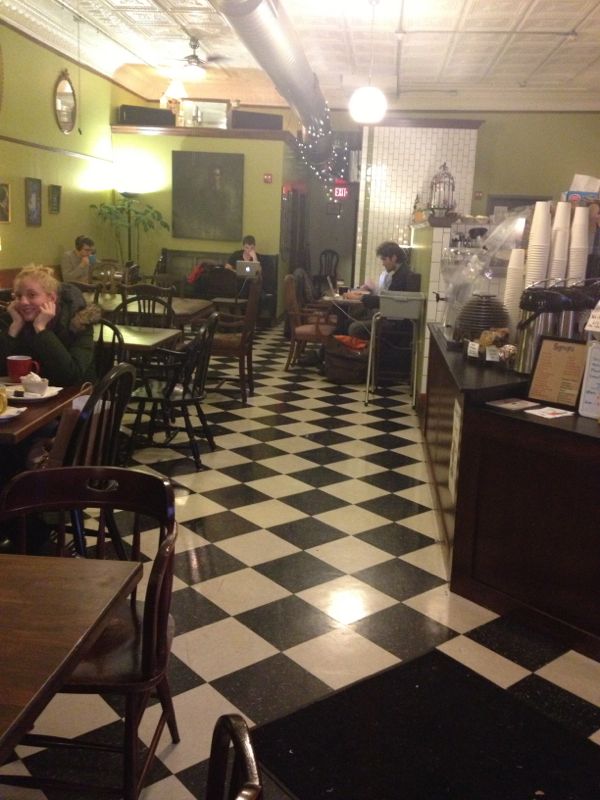 Not that it was all business for us. We threw in plenty of people watching, twitter browsing, general analyzing of life, and overall giggling. The girl does crack me up. And inspire me. I am endlessly fascinated by her thoughts and perspective, and I feel exceedingly lucky that I get to hear them.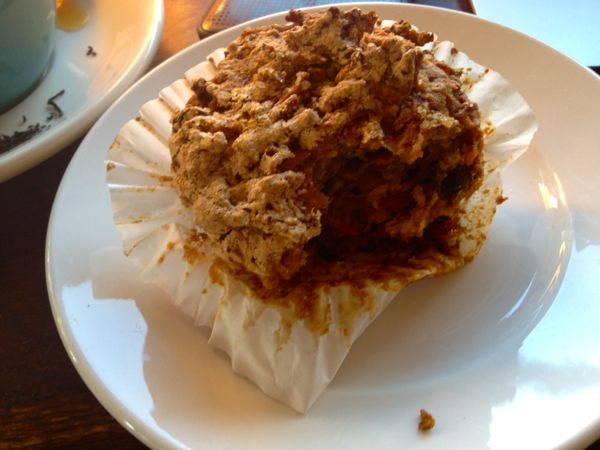 Oh, and I also loved me a little gluten-free, deliciously moist, carrot/apple/veggie muffin. A rare treat.
Although…it wasn't quite enough sustenance for me. Soon R-girl was hearing me whine about needing more food. And a nap. She mostly ignored me – or told me to suck it up until closing time – by which point I practically needed to be carried to the ice-cold car. Fortunately, R-girl drove, so I could rest my head and dream of the food that was now only minutes away.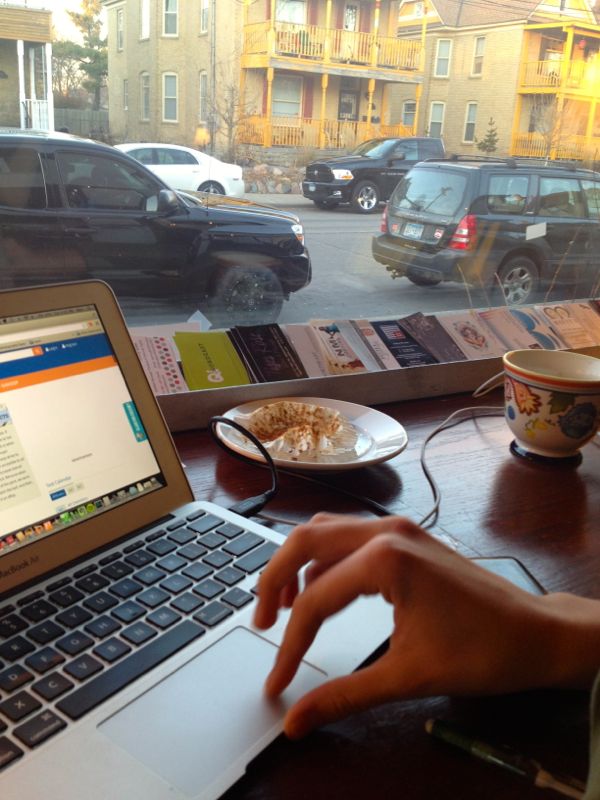 That girl is an extreme, marathon, hard-core coffee-shopper. I clearly need to build up my endurance (or bring a pillow and some snacks) to keep up with her in the future.
Thanks to Maeve's Cafe in Northeast Minneapolis for letting us camp out in the window seats until the sun went down.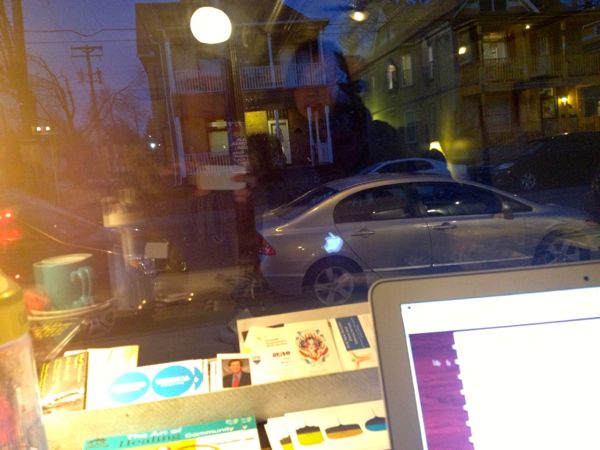 And thanks to R-girl for being such a warm and delightful (although slightly cold and heartless) companion on a frigid November Sunday.
xo