If you've known me for very long at all you might know that I tend to find things on the side of the road. I pick them up, I take them home, I make my friends jealous. (Not on purpose, people!)
Well, last weekend R-kids and I found ourselves in a neighborhood where I had grown up. I decided to take the kids past my family's old duplex. I found the house to be in pretty sad condition. But in the driveway across the street, I found these: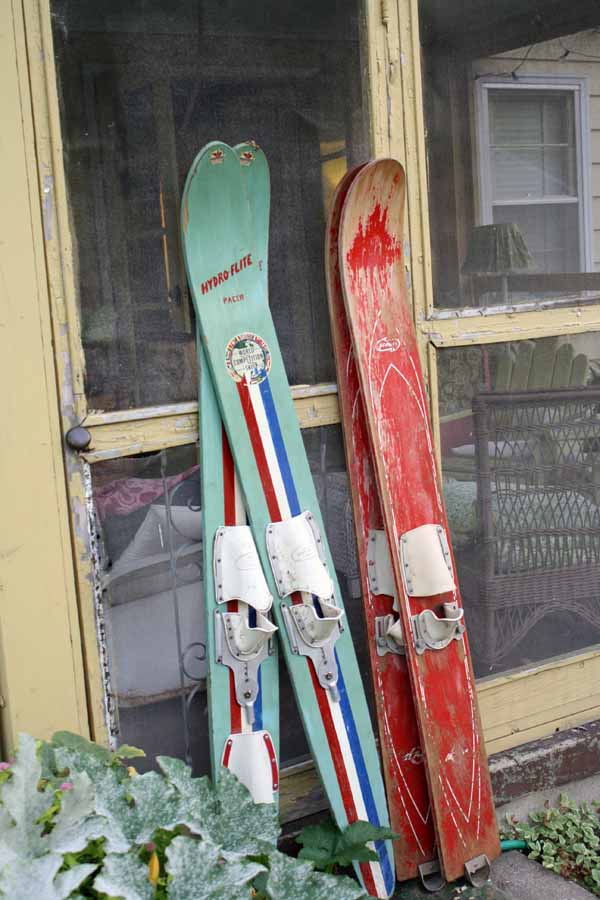 Yes! Vintage water skis! With a big, cardboard "FREE" sign taped over the top. I'm in love with them!
There was a time when R-girl would have slid herself down to the floor of the car, mortified that her mother was picking up someone else's castaway junk. This time, however, she was calling dibs on the green skis before I even got out of the car. (I'll post pictures soon of where they ended up.)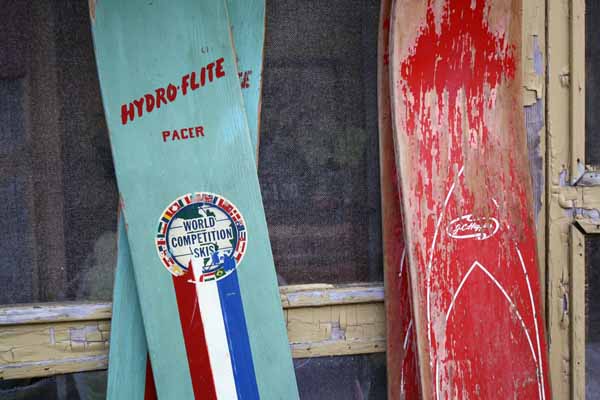 But the luck didn't end there. No sirree. Our Saturday drive took us down near the U of M, where I spotted a church yard sale. I will give you a red-hot tip right now, kids. Write this down. If you are looking for amazing finds, do not skip the church sales. Especially church basement sales. Because if the church has a basement, it's probably old, and the older the church, the longer the folks have been around and, well, the better the stuff.
This church was old.
And it not only had a basement, but they were selling the stuff that had been in the basement.
Of the church.
Old churchy stuff!!
For basically free! Check it out: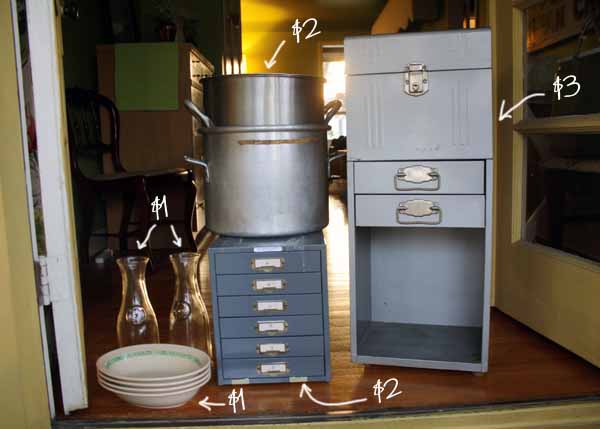 And after I got home,
look what I discovered
inside two of the metal drawers
in that
small
metal
unit…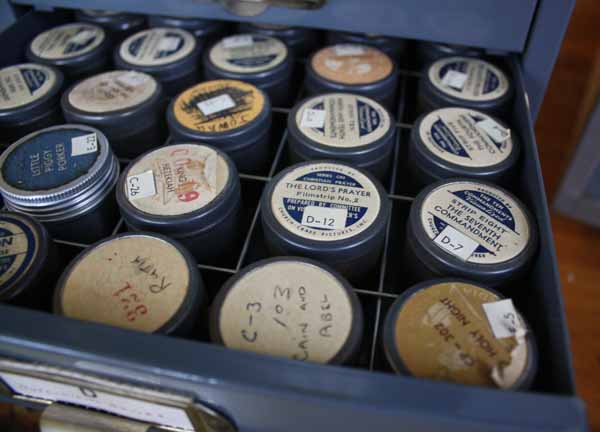 I know!
Old Sunday School filmstrip cases!
How awesome is that?! My favorite one is toward the bottom. Can you read it? Just to the left of "The Lord's Prayer" and "King Hezekiah" is "Little Piggy Porker."
So great.
I've put most of my finds to good use already – I'll share pics soon.
Don't forget to pull over. It's worth it!
by julie rybarczyk