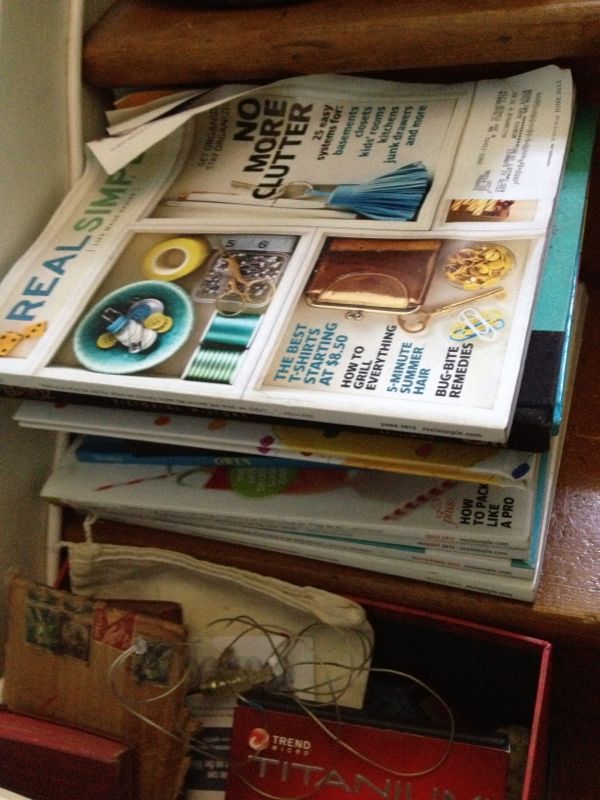 The stairs leading from our main level to my upstairs "suite" double as book shelves, shoe racks, and a holding ground for things I just don't know where to put.
OK, let's be honest, things I just haven't put away yet.
Anyway, I finally noticed that headline a few days ago.
The irony is not lost on me.
xo